An Oasis of Tranquility
Situated in the leafy parkland of Upper Saxondale, yet only 10 minutes from West Bridgford and 20 minutes from the centre of Nottingham, Sarah Storey Beauty and Wellbeing is an oasis of tranquility. Sarah offers a full range of bespoke treatments and therapies including massage, facials and sunless tanning. She is also a qualified Pilates instructor and runs several very popular classes for all levels as well as customised one-to-one lessons, and seasonal retreat days.

My therapies are all about 'loving the skin you're in'
"A wonderful experience; relaxing and professional. I have had massages and facials many times before but none of them have come close to Sarah Storey's."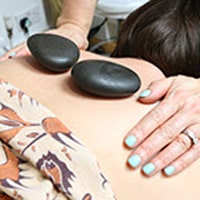 Sarah's particular specialism is remedial massage, for which she studied at the internationally recognised Jing Institute of Advanced Massage Training in Brighton.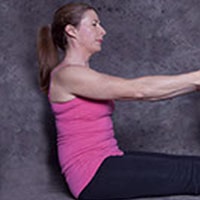 Take a couple of hours out of your hectic schedule to recharge, renew and relax at one of Sarah's bespoke 'retreat-style' workshops.
I have built my beauty and wellbeing business with the environment in mind. Where possible, I use eco-friendly washing and cleaning products, and packaging made from natural materials that are easy to recycle.
All the skincare products used in my treatments are paraben and sulphate-free. I am passionate about supporting brands with strong ethical and environmental values and with Dermalogica being Rainforest Alliance Certified, it fits in perfectly with my aim to do as much as I can to protect vulnerable and important ecosystems.